bellson legacy
Mrs. Francine Bellson (general inquiries, clearances, etc.) 
Bellson Legacy 
Louie Bellson Legacy 
5655 Silver Creek Valley Rd. #610 
San Jose, CA 95138 
Notice! Prior authorization is required for any public usage of the Bellson name or image, incl. but not limited to: Events, Royalties, Product and Image Licensing. 
Also, for the Estate of Pearl Bailey. 
Email preferred: 
bellson_1@att.net 
http://www.louiebellson.com
Publishing Co. (new)
Mrs. Francine Bellson
M.U.S.I.C. Publishing Co.
5655 Silver Creek Valley Rd. #610
San Jose, CA 95138
 
Inquiries regarding Royalties, Licensing (Mech/Sync), Publishing, sale and usage of Louie Bellson Charts. For Music Chart details, go to the "Charts" page of this website. (Click link below)
 
Now available: Big Band Conductor Guides!


 
Email preferred:  
bellson_1@att.net
https://louiebellson.com/charts
charts librarian
Albert Alva
(librarian, archivist, copyist, arranger, conductor, saxophonist)

1538 Magnolia Avenue
San Bernardino, CA 92411
(818) 298-6199 (cell)


alva@chapman.edu
https://www.chapman.edu/our-faculty/albert-alva
Historian / Charts Librarian
Josh Duffee
(Percussionist, Historian, Private Music Instructor, Music Transcriber)

1210 E 9th Street
Davenport, IA 52803
(563) 650-3403 (cell)


jgoldkette@msn.com
___
press promoter
Jim Eigo
(media campaign)
Press Promoter
Jazz Promo Services
269 S. Route 94
Warwick, NY 10990
(845) 986-1677
(845) 986-1699 fax
jazzpromo@earthlink.net
http://www.jazzpromoservices.com
Radio Promoter
Mike Hurzon (radio campaign)
The Tracking Station
436 NE 2nd Avenue
Fort Lauderdale, FL 33301
(954) 463-3518


 
trackst@bellsouth.net
Louis Bellson Scholarship Fund
Attn: Robert Cutietta, Dean
USC Thornton School of Music
840 W. 34th Street MUS 403
Los Angeles, CA 90089-0851
(213) 740-5389
  


cutietta@usc.edu
Louie Bellson Scholarship Fund
Attn: Gary Burton
Louie Bellson Scholarship Fund
Berklee College of Music
1140 Boylston Street
Boston, MA 02215
(617) 266-1400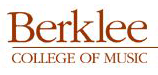 gburton@berklee.edu
Join the Bellson e-mail list.