Bellson Books
Books by Bellson
and co-authors
> > > . . . . HOT OFF THE PRESS! . . . . Jan 2021 . . . . Bellson Poetry Book! . . . . HudsonMusic.com . . . . < < <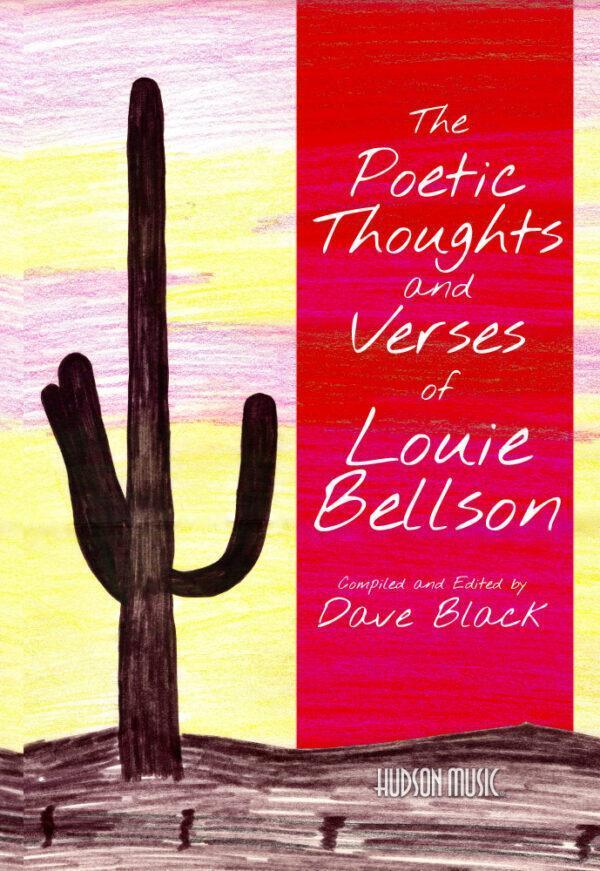 Book: THE POETIC THOUGHTS AND VERSES OF LOUIE BELLSON
Compiled & Edited by Dave Black.
Featuring the thoughts, insights and musings of Louie Bellson who had a little-known passion for writing poetry. Released Jan 2021. Hudson Music is proud to publish the prose and poetry of Louie Bellson, a man universally loved as a gentle and kind soul—as well as a towering figure in the world of drumming..
(Click photo or link below.)
Chart Book: SOLOS & DUETS FOR SNARE DRUM
Released at PASIC Nov 2010. Alfred Music Publishing is proud to present a special collection of Medium to Medium-Difficult snare drum solos and duets. Written by the late jazz drumming legend Louie Bellson (1924-2009), the exclusive collection includes some of the last few snare drum solos he ever wrote.
(Click photo or link below.)
Book: CONTEMPORARY BRUSH TECHNIQUES (2006)
A complete introduction to all styles of brush playing, this volume includes conventional brush strokes, Latin brushes, special effects, solo exercises, rock beats, and a stereo recording of Louie Bellson demonstrating each example, concluding with a ten-minute drumset solo.

(Click photo or link below.)
Book: ODD TIME READING TEXT (1999)
Now a standard in music education literature, this in-depth study takes the fear out of playing in time signatures other than 4/4. In a methodical manner, this book aids in rounding out any player's rhythmic and reading vocabulary. Perfect for all musicians wanting to play odd times with ease.

(Click photo or link below.)
Book w/CD: THEIR TIME WAS THE GREATEST! (1997)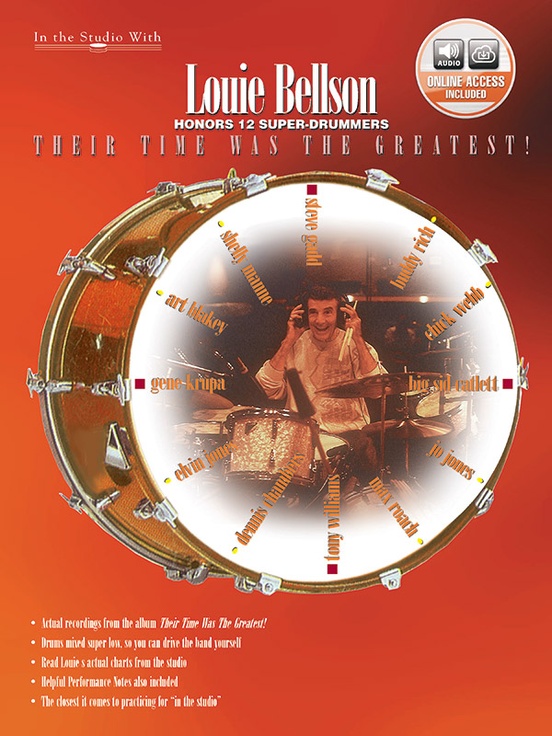 Louie Bellson Honors 12 Super-Drummers
Using the music from Louie's album "Their Time Was the Greatest", this book/CD package offers the chance to play along with the hand-written charts as if you were the drummer during the actual recording of the album.
Note: No longer available thru Mrs. B's Giftshop.

(Click photo or link below.)
Book: KINGDOM OF RHYTHM (1997)
For eight players plus bass and piano. The great jazz drummer Louie Bellson has composed an original work for percussion ensemble in the true big band style. Instrumentation: standard percussion ensemble instruments with bass and piano, plus extensive solos for drum set, djembe, tubanos, and pandiero.
(Click cover or links below.)
Alfred Music Publishing     Amazon
Book w/CD: THE MUSICAL DRUMMER (1993)
Using the seven lead sheets from the songs on his classic video, The Musical Drummer, Louie discusses and explains the performance skills needed in playing each piece. With an actual drum chart following the lead sheet, the performer can analyze Louie's interpretation of the song. A series of exercises are then presented which help develop the difficult sections of each song. As a special bonus, an introduction to double bass drumming is provided. Double bass drum beginning studies, rudiments and coordination exercises are all introduced.
Note: No longer available thru Mrs. B's Giftshop.

(Click photo or link below.)
Book: MODERN READING TEXT IN 4/4 (1985)
This book has become a classic in all musicians' libraries for rhythmic analysis and study. Designed to teach syncopation within 4/4 time, the exercises also develop speed and accuracy in sight-reading with uncommon rhythmic figures. A must for all musicians, especially percussionists interested in syncopation.

(Click photo or link below.)