Celebrity Quotes
Celebrity Quotes
"Louie Bellson represents the epitome of
 musical talent. His ability to cover the whole
musical spectrum from an elite percussionist to a very gifted composer and arranger never ceases to amaze me. I consider him one of the musical giants of our age."
-- Oscar Peterson
"Not only is Louie Bellson the world's greatest drummer...he is the world's greatest musician!"
--Edward Kennedy "Duke" Ellington
"...one of the most phenomenal drummers in history"
--Leonard Feather, critic
.
"To listen and see Louie is to know 'Man's love of music.'"
-- Pearl Bailey Bellson
"One of the greatest thrills of my musical career was to sing with Louie Bellson, my 'birthday partner'."
-- Della Reese
"Louie Bellson's playing, everybody knows, is great, but the important thing is that in a business that is so nuts, we've remained friends all these years. That's the real accomplishment."
-- Buddy Rich
"To me, Louis is just one of the nicest guys I have every known. His playing is absolutely on top – on top of everything! He is just so nice! He's a sweetheart. Louie Bellson is a beautiful artist."
-- Count Basie  
 "Louie is a superb artist. There's so much hyperbole you can use but he's just one of the top drummers… percussionists in the world. And one other thing about Louie: he is a sweet, nice man. There are no pretensions about Louie, and I like that!"
-- Johnny Carson
"When you say 'working with the tops,' that's what it is to me working with Louie. He's an all-around well-loved musician. To me, he's just like one of the family."
-- Ella Fitzgerald
"He's one of the nicest people I've ever met. Louie's the kind of musician who, if you tell him something one time, that's it. He gets it. He's an excellent, superb musician.
-- Sarah Vaughan
"Louie Bellson – the only man I know who, when he plays by himself, sounds like a symphony orchestra."
-- Sammy Davis, Jr.
"There are a lot of great players… a lot of great players around, but Louie Bellson is really something special."
-- "Dizzy" Gillespie
"Louie Bellson:  Great, gracious, god-like, a giant, gee-whiz-wow...drumming guardian, true Gentleman! Giving, gentle, a gift to the world of music...go, Gene, go! Gallant, glowing...genius, genial, always generous. All good things …" 
-- Peter Erskine
"Louie Bellson … one of the architects that helped shape music in general and jazz drumming in particular for many generations of drummers. He also broke down racial barriers during years of severe discrimination." 
-- Herbie Hancock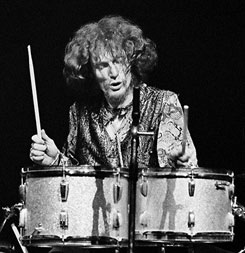 "...one of my favourite players of all time ... innovative: always a drummer. His work with Duke was amazing...one of my big influences for using two bass drums..." 
-- Ginger Baker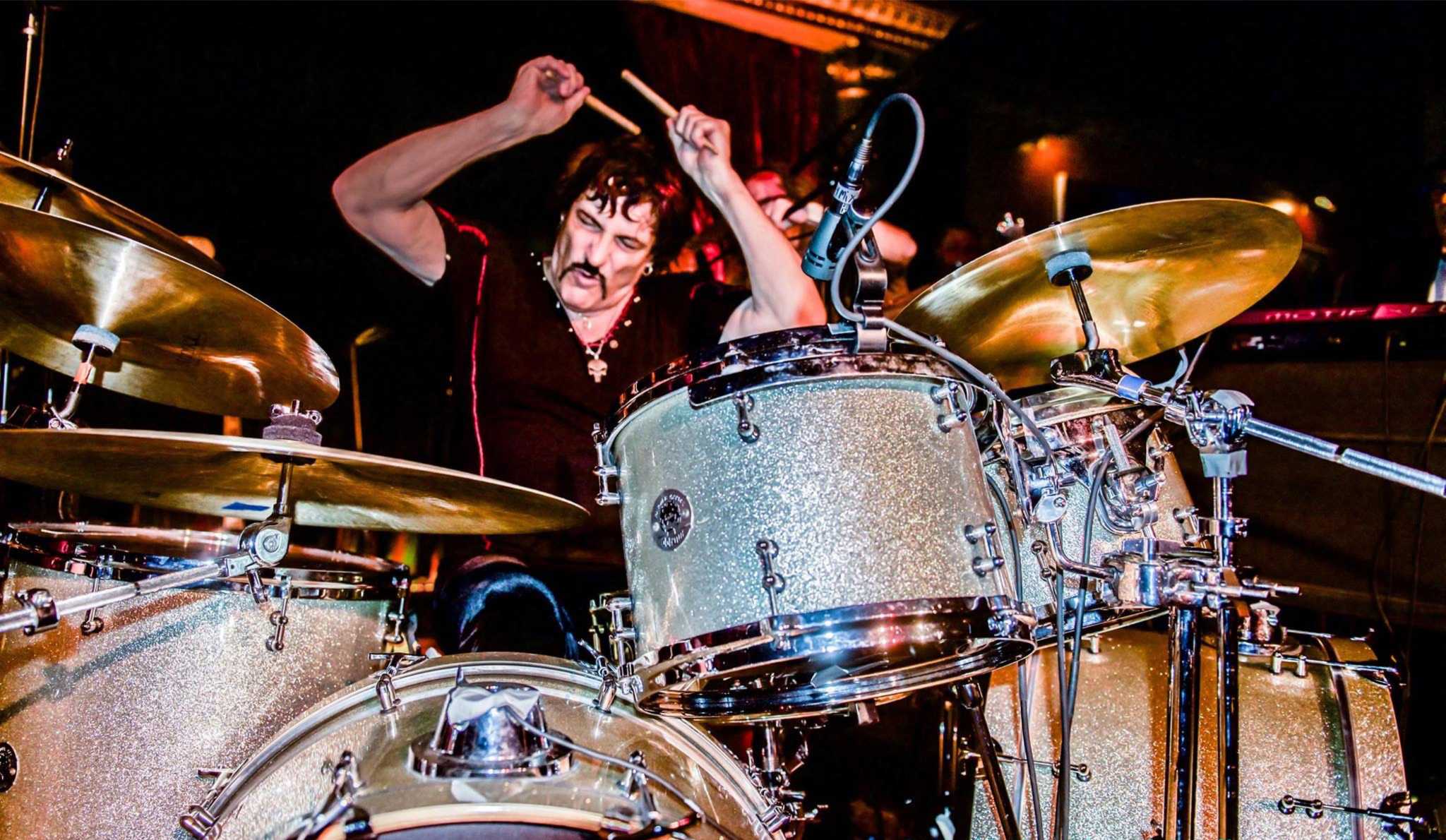 "Louis was a friend. Before that he was a mentor. An amazing drummer, he created the double bass set that I became known for. For me it was Louie, Buddy, Gene and Morello. As all my other idols Louie was the nicest guy!! Peace." 
-- Carmine Appice 
" ... It is everyone's opinion that he was the nicest guy in the music business. He looked out for the 'youngbloods' the way Gene Krupa and his other heroes looked out for him. He was steeped in the tradition and brotherhood of percussionists ...."  
-- Jeff Hamilton
"A man of Wisdom, Grace and an awesome gift from God. My friend Louie ... always will be an inspiration to All!" 
-- Sheila E.
.
"I feel blessed to have had (him) in my life for so many cherished times … I feel blessed to have (him) deep in my heart."
-- Quincy Jones 
"Louie is the best person I ever met."
-- Tony Bennett
 _______________________________________________________________________  
And so, the Greats have spoken.  What say you?
Let us know by posting a note in the Guestbook.

(Click pic, Guestbook, or use Navigation Bar below.)
 __________________________________________________ 
"Thanks, Guys!"