Beloved B
ellson colleague and friend pianist-composer
Dave Brubeck
passed away Dec 5 in Connecticut, just one day
 shy of 92.
 Share your memories of this true jazz icon in the Guestbook.
.
Below are two of the many jazz compilation albums which include both Brubeck and Bellson.
The third album is The Sacred Music of Louie Bellson & the Jazz Ballet for which Brubeck wrote: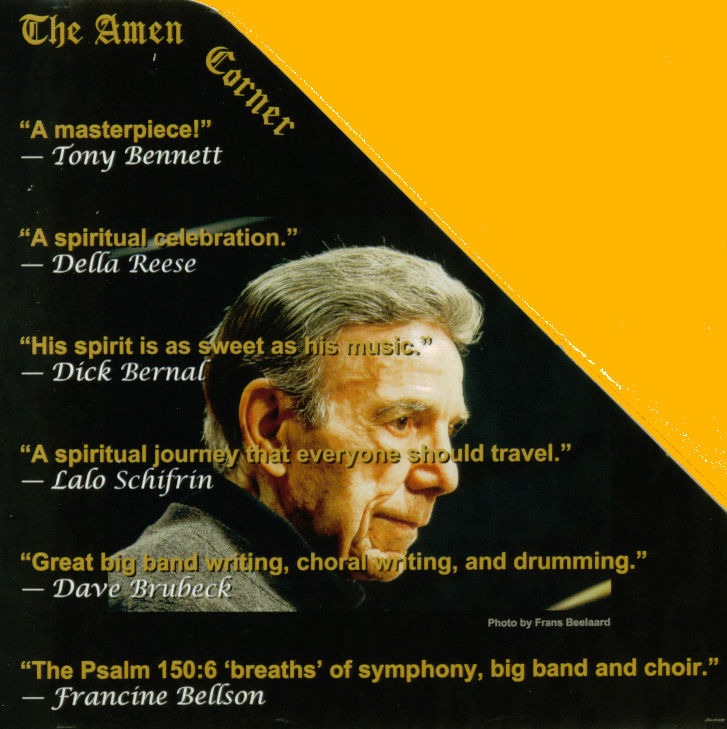 " Congratulations!  Psalm 81 tells us to "make a joyful noise" and "bring hither the timbrel, the pleasant harp with the psaltery" and "blow trumpets."  You have done all of these with your great big band writing, your choral writing, and your drumming.  And after the sacred music comes a ballet to make us dance for joy. "
                                     --Dave Brubeck
                                                                --->
.