Moline Heritage Walking Tour incls. Bellson Music Co.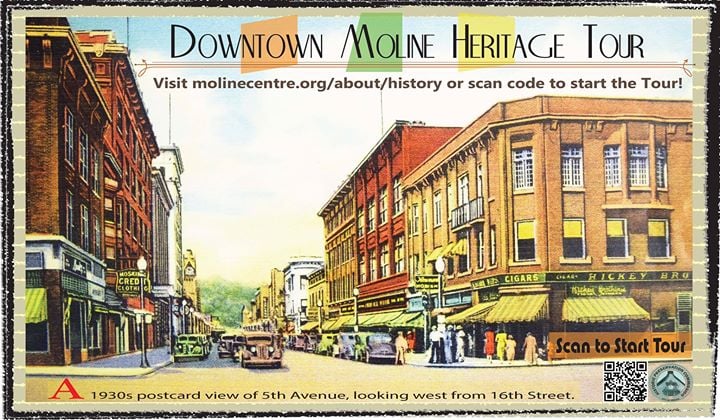 May 14, at the exact location of the former Bellson Music Co., 1711 5th Ave., Moline Illinois.
Here, during the tour, local musician Josh Duffee gave demonstrations on the work of drummer Louie Bellson, whose father (Louis, Sr.) had owned the store which employed all the Bellson children.  Check out the flyer for music lessons at prices hard to beat!